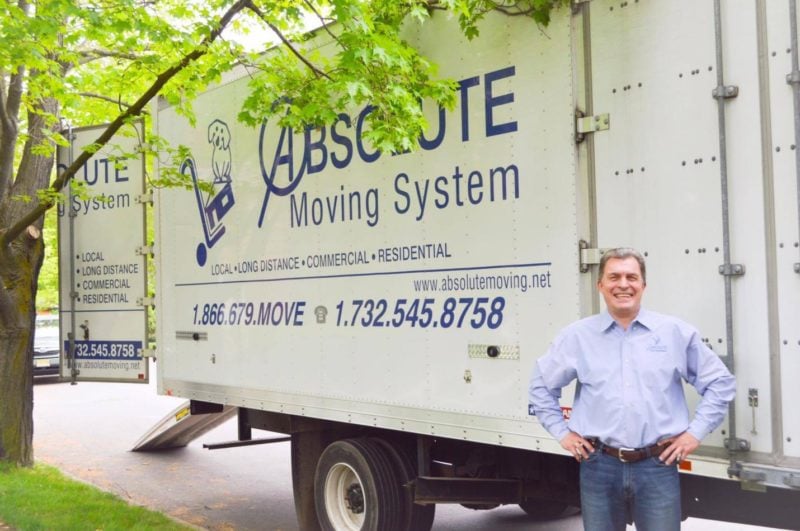 We're a Local Monroe Moving Company
When it comes to moving your prized possessions to a new home, don't rely on your friends and family and a borrowed pickup truck! Give our Monroe movers a call instead. We'll provide you with a worry-free moving experience that will be seamless and efficient.
Our fully insured and certified Monroe movers can handle any difficult moving scenario. Whether you need something moved up three flights, or down to a basement our professional team of movers is just a call away. We are pros at moving heavy items, even around tight corners. You can count on our experts to move your items safely, in all kinds of weather, and to always finish the job in a timely manner.
No matter what kind of moving service you might need in Monroe, NJ, we can provide a stress-free moving experience. Our professional movers are trained and seasoned in a variety of moving services like:
Rave Reviews for Our Customer Service
At Absolute Moving System, we're nothing if not a client-driven company. We place your wants and needs first to ensure that our solutions are in keeping with your standards.
This work ethic is in large part why our customers are so satisfied with our services. We attribute our success to our dedication to customer service, and we stop at nothing to guarantee client satisfaction. To find out why we've been described as "excellent movers" who are "hard-working and friendly," book our services today.
Choose Our Monroe Moving Company Experts For Your Next Move
We pride ourselves in our excellent customer service, and we aren't shy about it. It's what makes our business function.
Whether you need local moving or long distance moving our goal is to make sure you feel comfortable with us moving your belongings and that your concerns are the top priority.
Our team is second to none, and we are happy to call ourselves a full service moving company. Our team of professional Monroe movers can handle everything from start to finish.
We offer packing services to remove the stress from you. Our movers are licensed and insured and have the best training so that your belongings are packed safe and secure. Our Monroe moving experts offer superior service and attention to detail that you won't find with most moving companies out there.
Give yourself peace of mind and less chiropractor bills. Hire our professional team of Monroe movers and make your next move relaxing and stress free.
Learn More about Monroe, NJ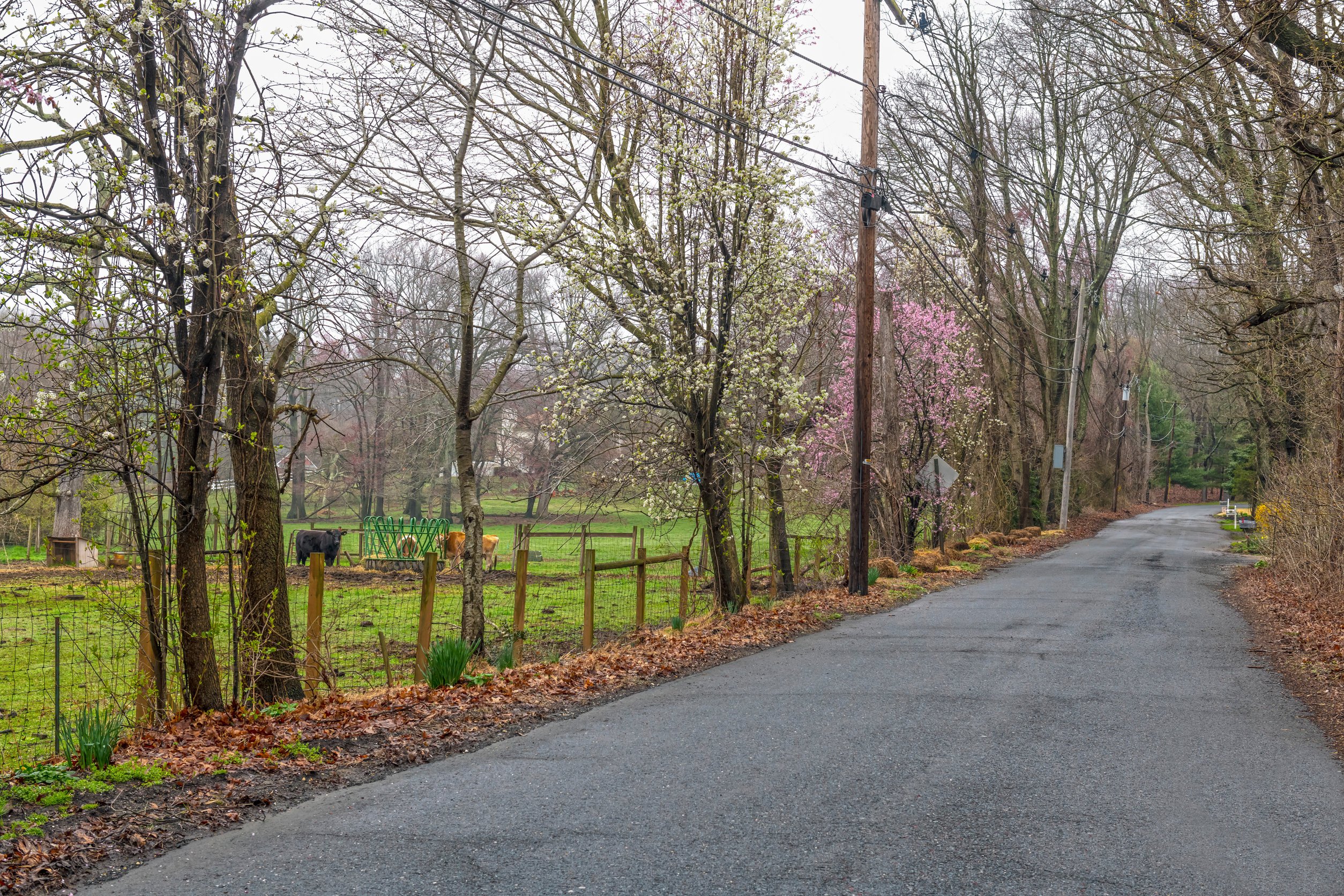 Located between East Brunswick and Manalapan, Monroe is a small town in New Jersey. It's home to both Plainsboro Preserve and Thompson Park.
With a population of more than 27,000, Monroe is a lovely little town with plenty to see. If you are planning on moving here, give us a call and we can make your move stress-free.
Testimonials From Our clients
Are you one of our customers? Excellent! We'd love to hear from you as well. We invite you to leave a review and share your experience in working with our team here at Absolute Moving System.
Please do use Absolute Moving System amazing price quote, professional gentleman, careful with my belongings. Moved from Brooklyn to NJ they beat any price from any new york moving company who try to rip you off. Thank you so much!!!!
Ruby Laureano
19:05 27 Nov 22
I had a great experience with Abosulte Moving Systems. Very professional and punctual.
Himanshu Kansal
20:43 18 Nov 22
Second time using them. Local and long distance. Will stick with them for all my future moves. Very prompt, professional and pack all furniture for safe transport.
Raouf zendjebil
22:36 08 Mar 22
I used Mike at Absolute Moving for a for a small job, moving a heavy sleeper sofa from my storage facility to my home. He came with another worker and they were punctual, fair priced, courteous and were very careful not to scratch my new wood floors! They were also patient when putting a Velcro piece on each leg of the couch. I highly recommend them. Thank you!
Ellen Widelitz
19:25 01 Feb 22
I would definitely recommend this company.Very good experience with them.It wasn't t an easy move (stairs, rain, piano.... OMG - lol )but i want to say: - thank you guys, thank you Alex!Im happy with the result, appreciate 👍Sincerely, Ilya Pavlov
Ilya Pavlov
00:50 19 Dec 21
Odilbek Saporov
12:53 16 Oct 21
Alex and his team were efficient and did an all around excellent job. They wrapped and boxed items that need it and made sure all large items were package securely to avoid damage. There was no damage to the items they moved nor to the walls, stairs, or floors of the new home. I highly recommend you give them a call for a quote.
Chuck Zalewski
17:10 30 Sep 21
I highly recommend Absolute moving.They arrived on time, worked non stop in the pouring miserable downpouring rain. They were efficient, worked quickly, took care of delicate items. Wrapped all large furniture pieces with blankets and plastic shrink wrap. They were polite and even arrived at our new location before we did, began setting everything up ready to go. I definitely recommend them.
They came to move my Piano. Excellent! Friendly, polite, professional, had my baby grand disassembled, wrapped and out in no time at all. Price was great, much better than my 2 previous estimates.
lillian gatti
18:18 15 Mar 21
Absolute Moving System has moved me all over the place! From Central NJ to Northern NJ, back down to Central and then all the way to DC!Each time they have been friendly, professional, and very reasonably priced. Alex and his team are always on time and get the job done smoothly - they are both quick and careful!Oleg and Tom are great to work with over the phone or email to set up the job.I highly recommend this company to anyone planning a move.PS - if you are on the fence about hiring professional movers or DIY, please hire the professionals. It's the best money you will ever spend and you will not regret it!!
Alexandra Hampton
15:14 09 Oct 20
Nada Husseini
17:27 08 Aug 20
Oleg and his crew were outstanding. They arrived on time and were extremely efficient and courteous. I wouldnt use anyone else but these guys. !!!!!!!!!!!
Absolute Movers are a wonderful company.Oleg and Tom were most supportive when we had to reschedule twice due to unplanned circumstances.The workers were competent , safe and both moving of furniture from the old house and into the new house went smoothly.Each item was securely wrapped and set up beautifully. They take pride in what they do.I would highly recoommend this excellent company and staff. God bless them🙏🏻
Carole Mccue
17:32 03 Aug 20
Gabriel Baez
17:23 03 Aug 20
Vinnisa Arcati
17:02 15 Jul 20
We have used Absolute Moving several times and have always been very pleased with our experience. They are efficient and take care when moving the smallest box to the largest dresser.
Gina Cocchiaro
14:45 11 Jul 20
Mariah McColgan
15:21 02 Jul 20
Oleg and team moved my Steinway with great care and precision. I would recommend them for all piano and heavy furniture moves!!
Alice Karns
22:21 28 Jun 20
ERROR IN POST; WRONG COMPANY
Erica Kruse
12:50 25 Jun 20
Carol Smith
14:21 24 Jun 20
They came later than expected because previous job ran long. But once they got to me, they moved very quickly and were very careful with my things. Job ended up taking one hour less than originally estimated.
Robert Palumbo
13:42 17 Jun 20
chris sukovich
23:13 12 Jun 20
Two teams of guys moved my mom from her home and then moved me and my family. They were careful, professional and courteous. They worked quickly and efficiently. If I ever need movers again, I know who to call!!! No complaints! Great team!! Thank you!!!
Kathleen Humel
03:11 10 Jun 20
Je'lyn Brown
13:37 29 May 20
The best people to deal with!! They were top notch amazing, respectful & professional!! They knew exactly what they were doing, very hard working 👍🏻👍🏻👍🏻👍🏻
maria greco
13:48 26 May 20
Artys Garage
13:47 21 May 20
The movers were very punctual, efficient and learnt had a system in place. They were very quick and I appreciatd them asking me to check afterwards to make sure they moved everything I wanted moved.
Sharlis Thompson
01:03 03 May 20
Sonia Youssef
13:44 19 Apr 20
Mike Sluch
01:37 19 Apr 20
I have used Absolute Moving for a few local moves now, and I will definitely use them if I need things moved again. They are careful, professional, and flexible if the move involves special circumstances.
Paula Rodriguez Rust
22:51 17 Apr 20
We had a great experience with absolute moving. We were only moving a bathroom vanity from the garage to our upstairs bathroom but it was way too heavy for us to lift. They were extremely responsive and helped us finish our bathroom by moving the double vanity upstairs! Highly recommend!!! And we'll use them again!
Shawn Casebolt
17:54 11 Apr 20
I filled out their online quote, They gave me a quote for 3 men for 4 hrs which included travel time. The men were all business and were done in 3 and a half hours so I was very happy.
Would highly recommend Absolute Moving company. They were responsive (available by email, phone, and text). Guys were on time (~30 mins early in fact) and took good care of my belongings. They were very nice and accommodating to last minute changes. The price was also very competitive. If you're in need of a moving service, look no further.
Nabomita Thomas
10:26 29 Mar 20
We can move you 365 days a year, 24 hours a day, over the weekend, or on a holiday.
If you're moving in New Jersey or relocating to Florida, we've got you covered.
Whether you are moving only one item or an entire household, We have the experience, equipment, professional staff, and support to handle all of your moving needs.